Auburn Gameday
Center & Football
Locker Room
This new 44,000 sqft multi-story addition to Jordan Hare Stadium consists of recruiting space for both football and Olympic sports, a new club space for fans and a new press box for the media.
Architectural Signage
Experiential Graphics
Specialty Displays
Branded Elements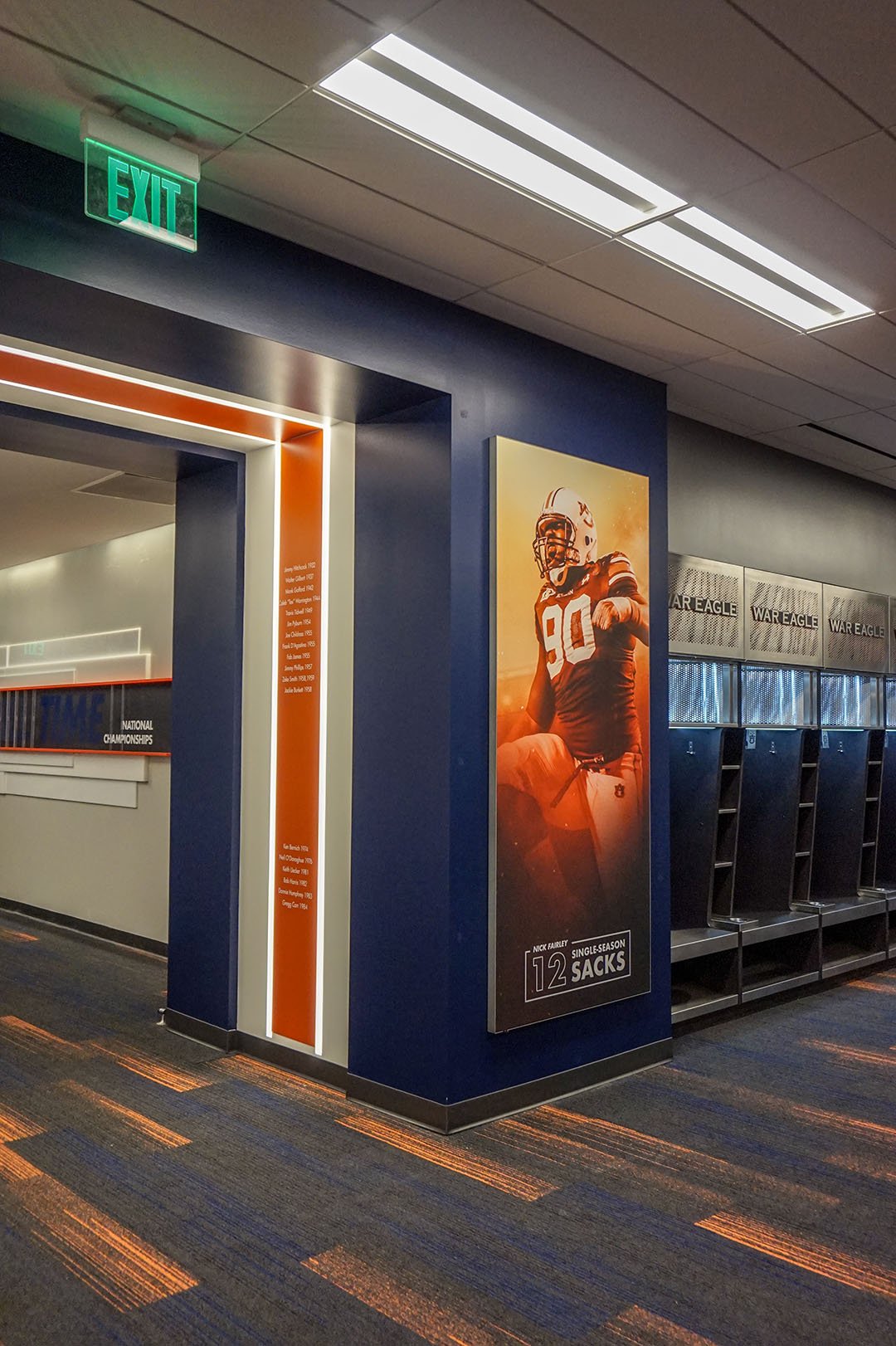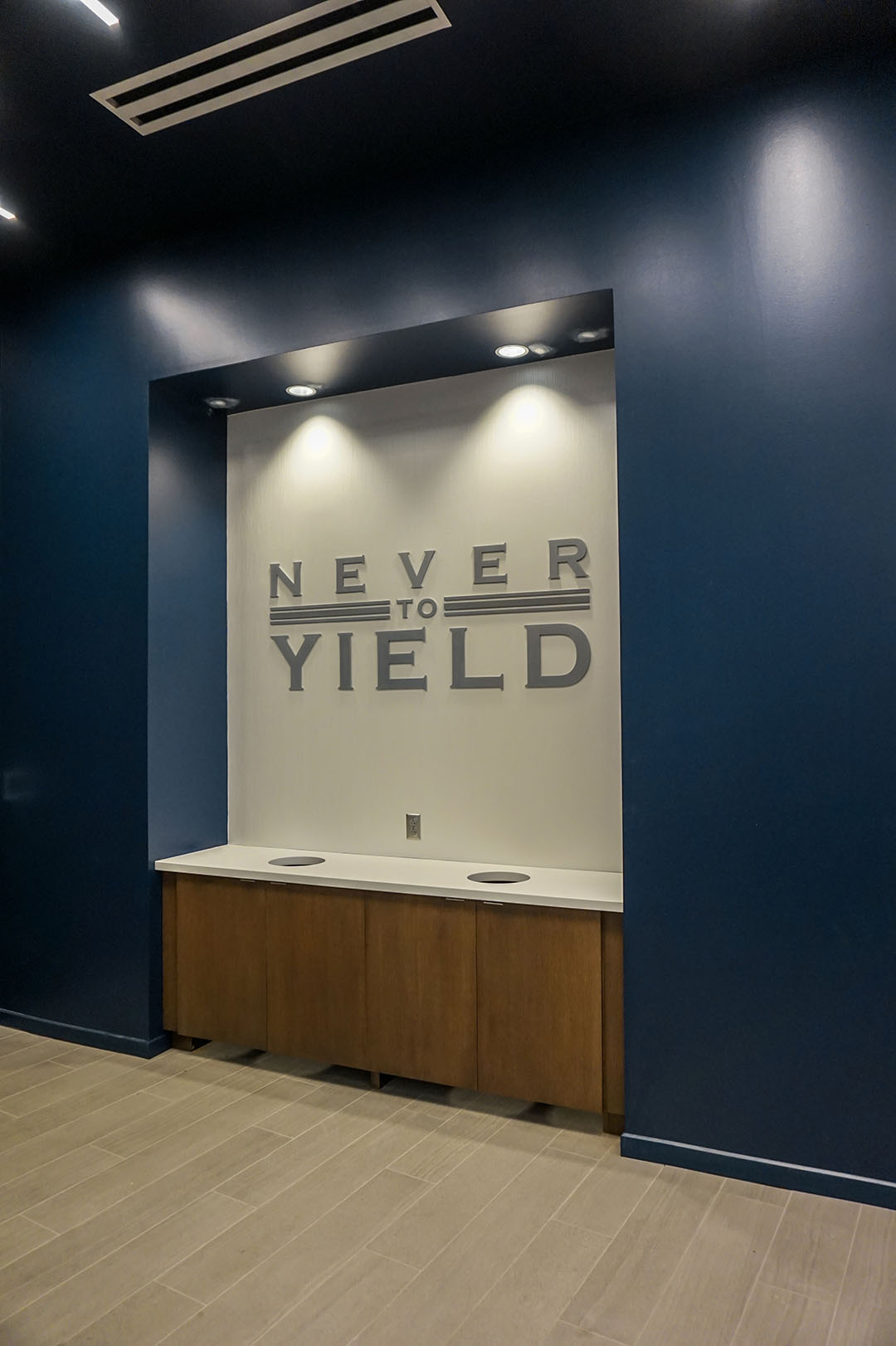 The project also includes a 16,000sq renovation of the existing home football locker room. Fravert was selected to fabricate and install all graphics, displays, and signage throughout the facility.
Designed, built and installed by Fravert.