Creating meaningful experiences.

Fravert Architectural Signage & Wayfinding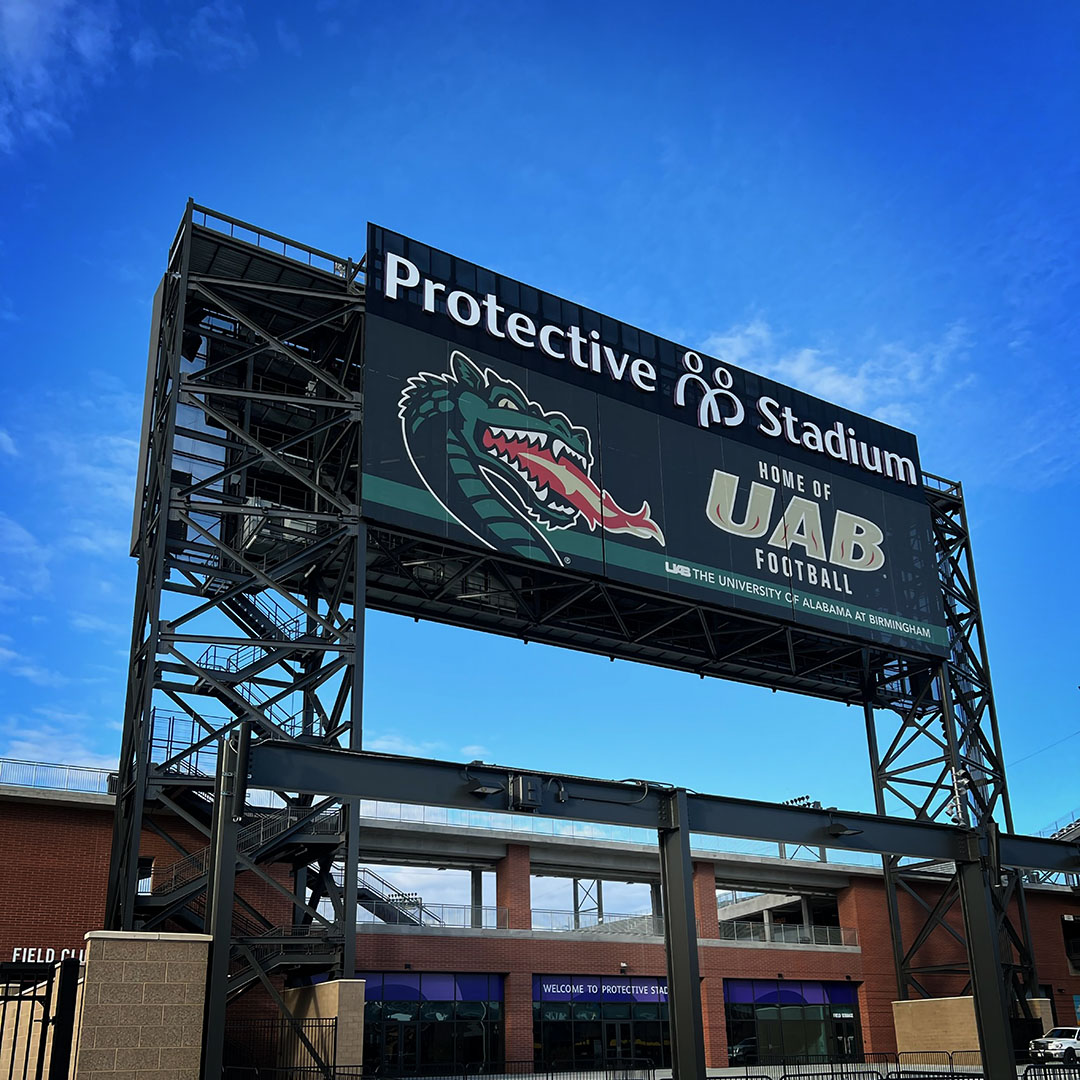 Great work built on great relationships.
Through years of practiced collaboration, Fravert has become a trusted partner for developers, contractors, designers and architects serving a myriad of industries — healthcare, sports and recreation, corporate, manufacturing, public, residential and more. As our partners have grown, they have continued to rely on our team to deliver the highest quality and service.
Brands who trust Fravert.
Developers & Owners
For most developers or owners, signage is an integral part of the brand or the image that is being projected to the public. But it also tends to get limited attention in the planning or budgeting phase.
In a given project, signage can account for as little as 1% of your project's budget but may account for 99% of its visibility. Our goal is to not only meet your construction and budgeting requirements but also to ensure that signage is not an afterthought. After all, impressions matter. Let's build one that lasts.
General Contractors
Our team understands construction. We understand the importance of coordination, identifying issues and conflicts, and maintaining schedules to ensure we are part of the solution by providing a high-quality finished product that all parties can be proud of.
You spend enough time chasing around subcontractors. We work hard to make sure we're not one of them. We've built our business on these principles and have developed strong relationships because of it. By partnering with Fravert you can be assured you will have one less problem to deal with. The combination of Fravert's knowledge, experience and responsiveness means zero headaches for you.
Architects & Design Firms
You have designed a new facility or created a new brand for your client, but you need the right partner to help make the signage a reality in a way that complements the building. Collaborating with other creatives during the design process is one of the things we enjoy most.
However, we have learned that what can easily be rendered on a computer screen is not always easily transferred into 3-D reality. Our goal is to use our experience, knowledge, and fabrication skills to ensure that what you imagined can be brought to life in ways that will ensure the integrity of the brand that will make both you and your clients proud. Impressions matter. Let's build one that lasts.
Facility Management
We understand that managing an organization or facility comes with daily challenges, so we work hard to make sure that signage is not one of them. Contrary to popular belief, not all signage contractors have the same capabilities.
Finding qualified contractors that have the experience to provide affordable solutions, the ability to fabricate a durable product and install it safely is a little more challenging. We're familiar with the design challenges of wayfinding, managing multiple buildings and maintenance crews all within the ever-present budget constraints.
Capabilities
You dream it. We'll build it.
At Fravert, we help our clients connect people to places & brands, through meaningful experiences and impressions by creating unique signage, wayfinding, and environments for all industry sectors. We are vertically integrated and can handle every stage of a project, from branding, design, project management, fabrication, and installation. Everything is performed by our own forces, giving you one point of contact throughout your project.
Design Services: Wayfinding | Brand Application | Environmental Graphics | Experiential Design | Displays & Recognition Walls | Budget Estimation | Bid Documentation | Construction Administration
What our clients have to say
"Having worked in facility management for over 20 years, I've learned a thing or two about hiring lighting and signage contractors. At the top of my list are experience, speed, and an ability to cut through the paperwork. That's exactly what I get when working with Fravert Services. They have the right equipment and expertise to get the job done right the first time."
William Ritchey
Real Estate Manager – Global Corporate Services