At Fravert, we always say impressions matter. The lights at Google Midtownn clearly make a difference, featuring custom LED installed lighting, illuminating one of the world's most famous brands.
Architectural Signage
Custom Fabrication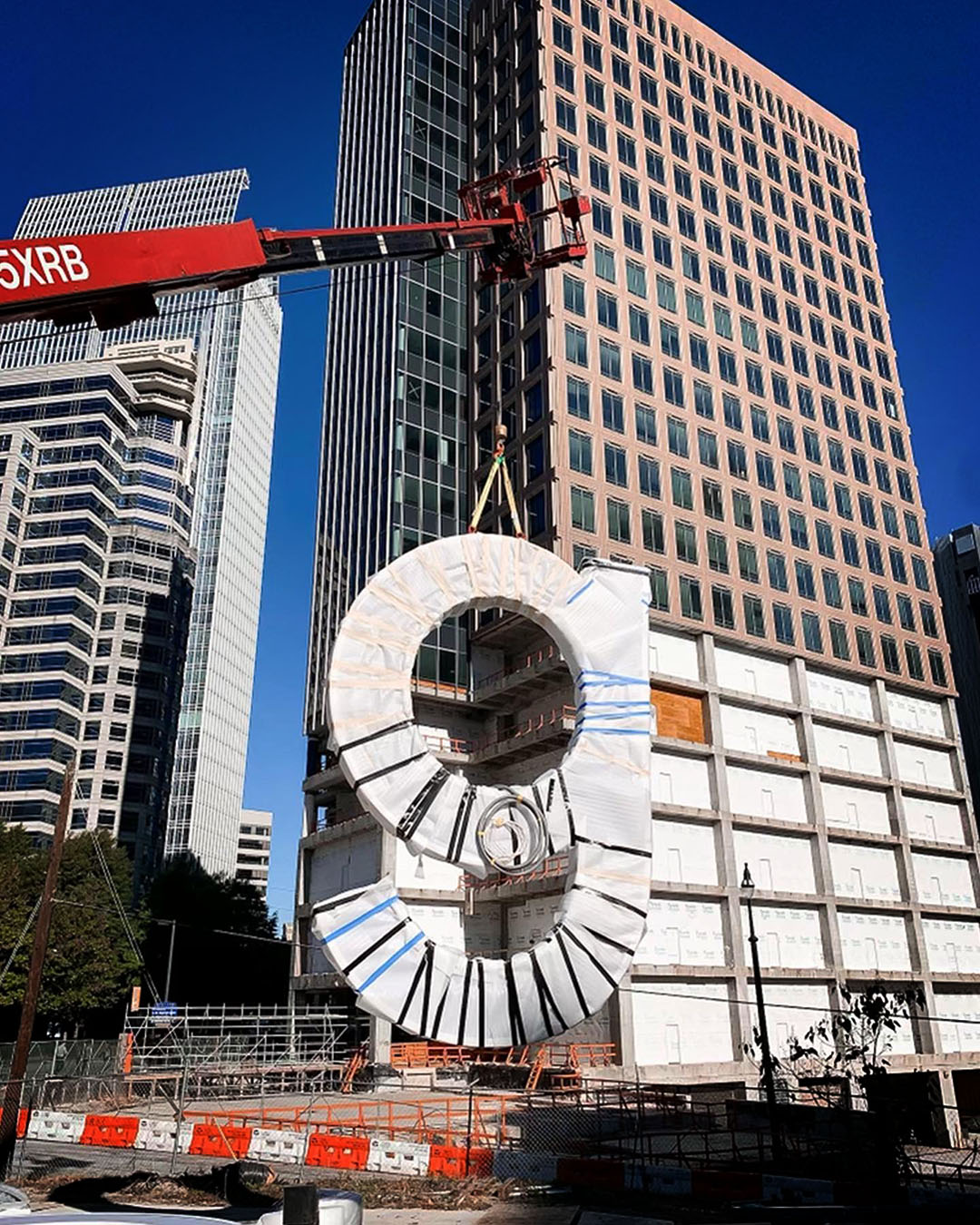 The 1105 project brought a whole new set of challenges for Fravert to overcome. 17-foot tall Google letters mounted to a rooftop curtain wall 400 plus feet in the air above Atlanta.
This all had to be done without the use of a tower crane to assist in setting the letters in place. Fravert deployed the use of rooftop scaffolding that measured over 30 feet tall and 100 feet long.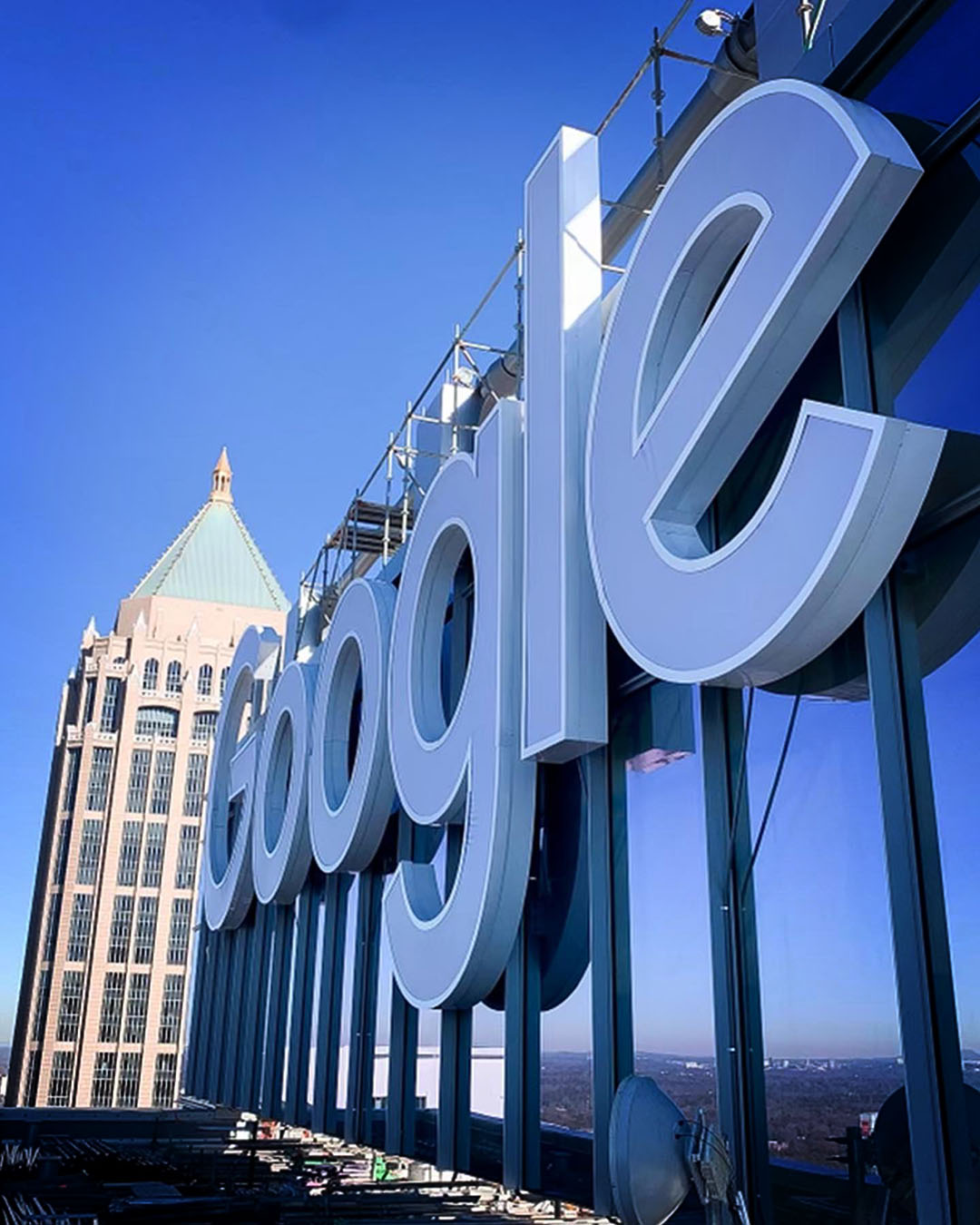 The scaffolding would utilize a hoist mounted on a trolley system to lift the letters to the roof and then trolley back to the installation location. The letters then had to have engineered mounting brackets that were located to perfectly align with curtain wall clips.
Designed, built and installed by Fravert.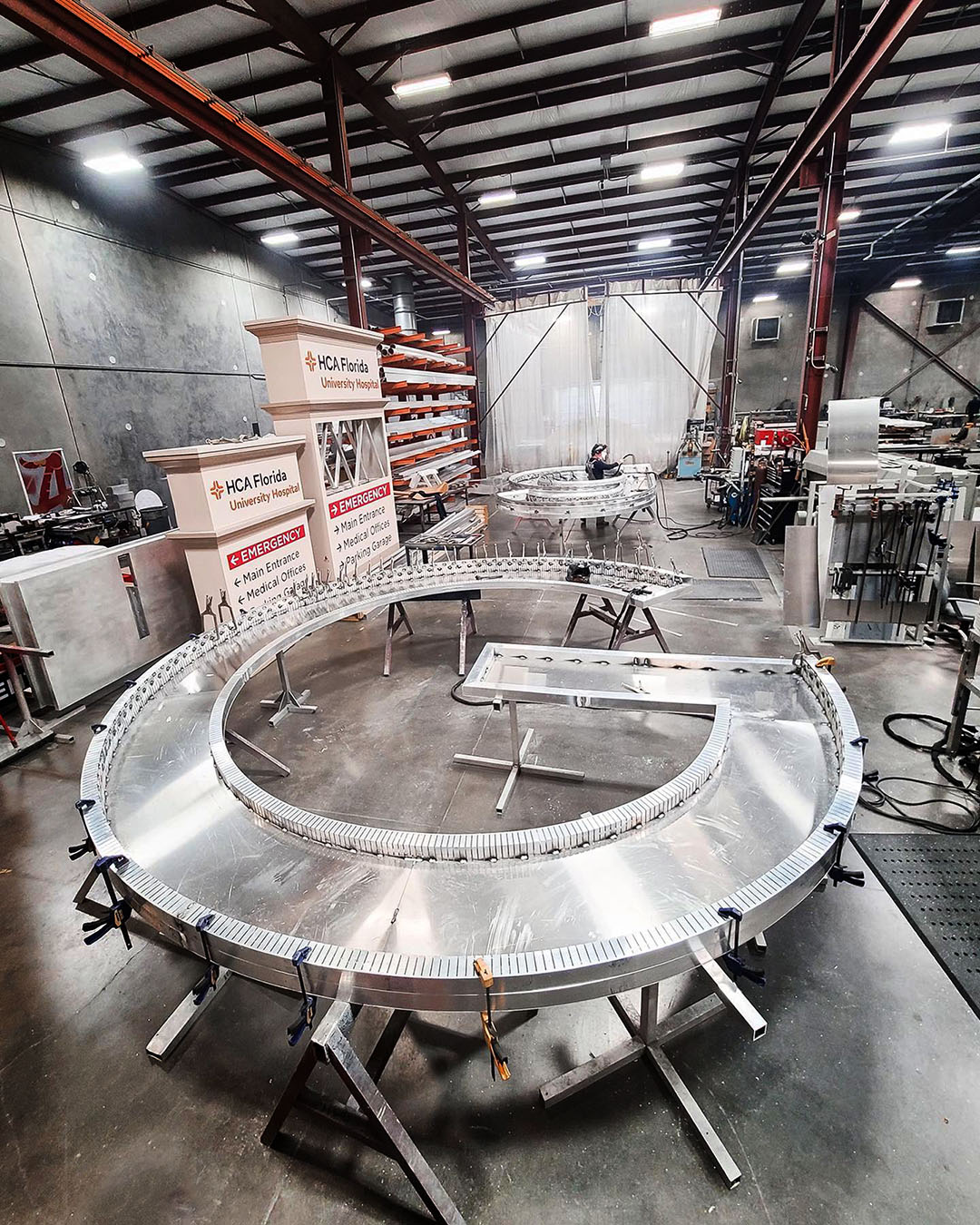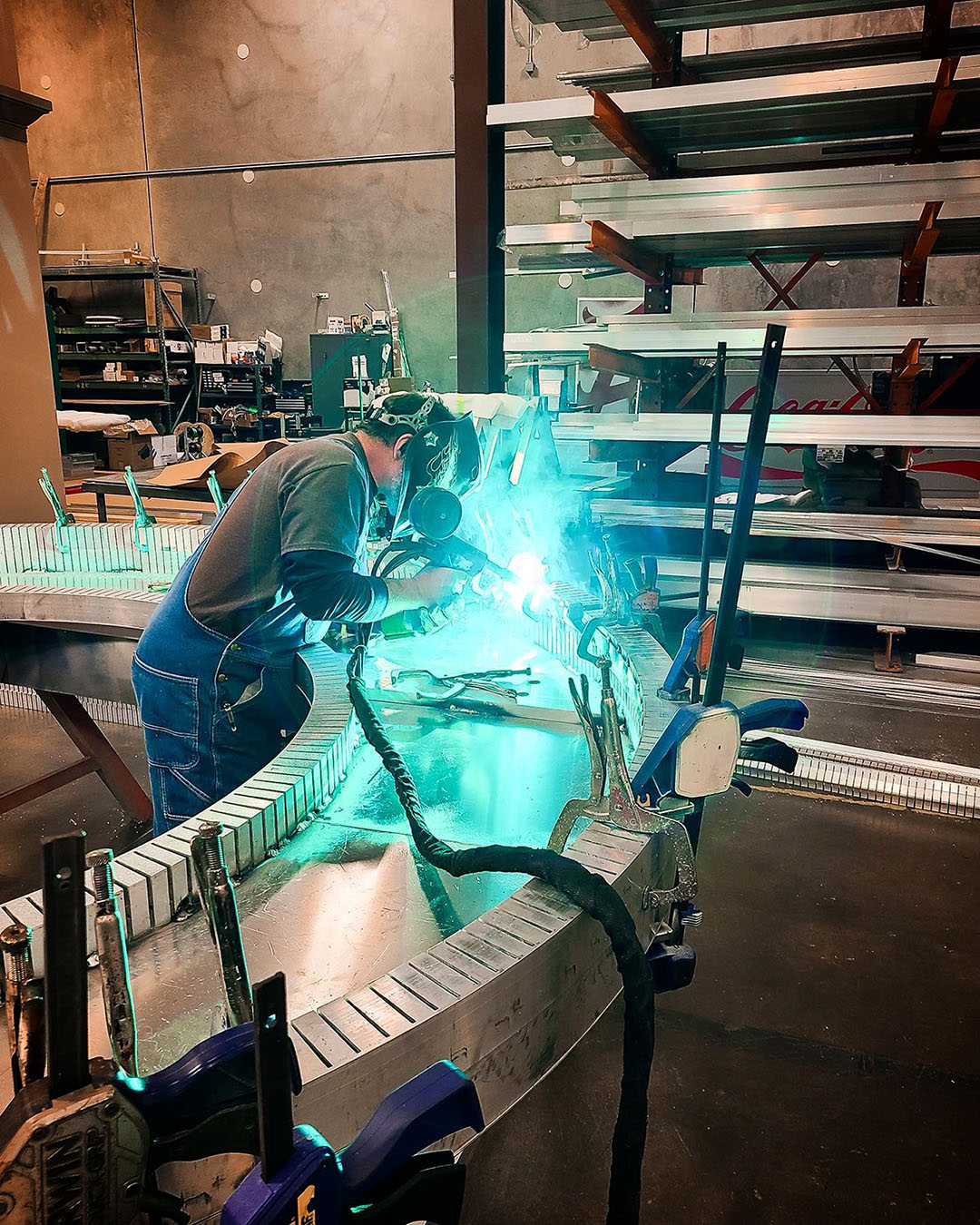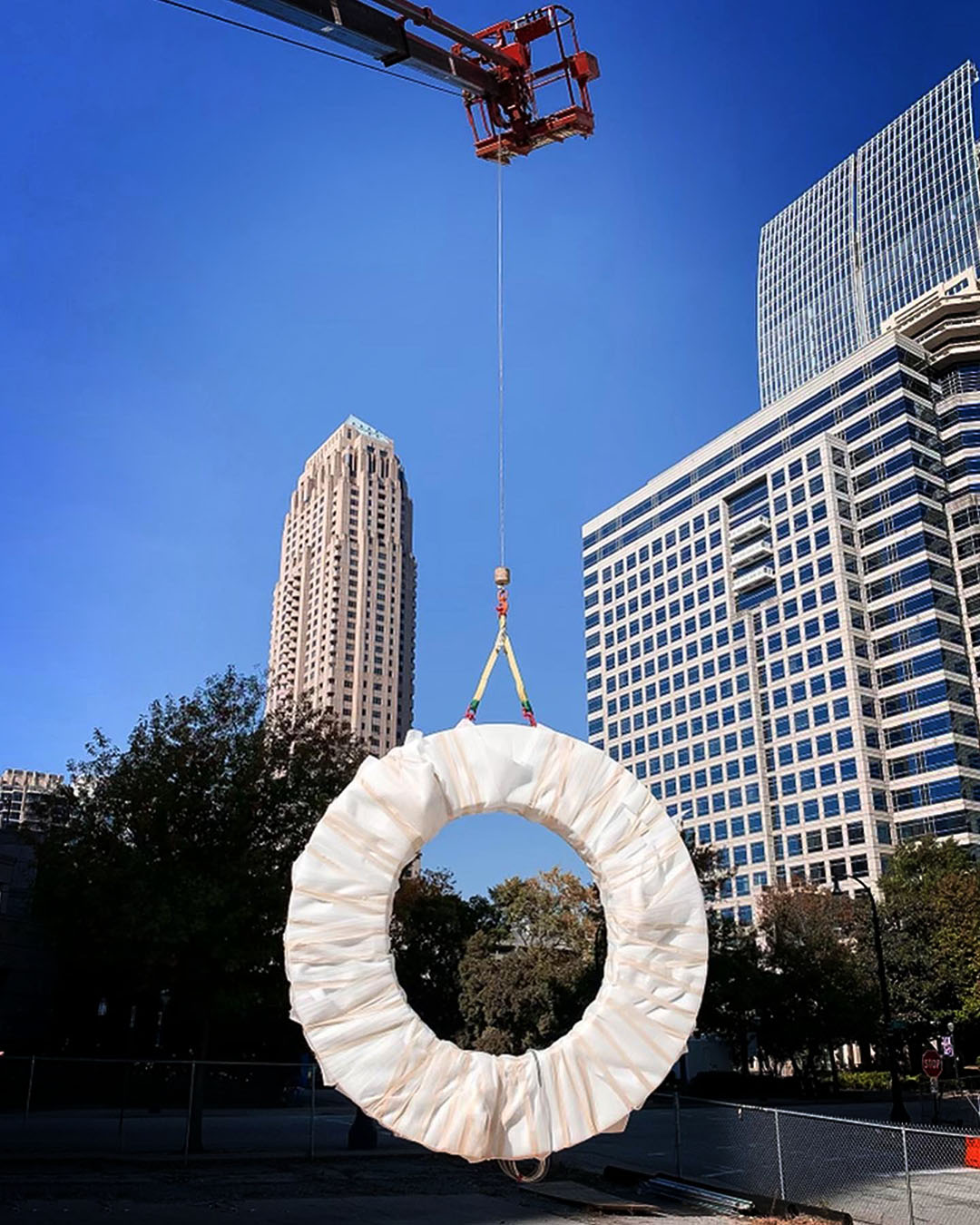 This along while dodging an exterior steel exoskeleton and RGBW light fixtures traveling up the outside of the building. Through much planning and coordination the project was a success and now face lighted Google letters and logos have RGBW capabilities that the owner Selig can remotely change to meet the desired look and light up the Atlanta skyline from high atop the beautiful 1105 Peachtree Office Building.