Protective Stadium, downtown Birmingham's newest multi-purpose stadium, features a total of 1,001 Fravert-fabricated and installed signs.
Architectural Signage
Wayfinding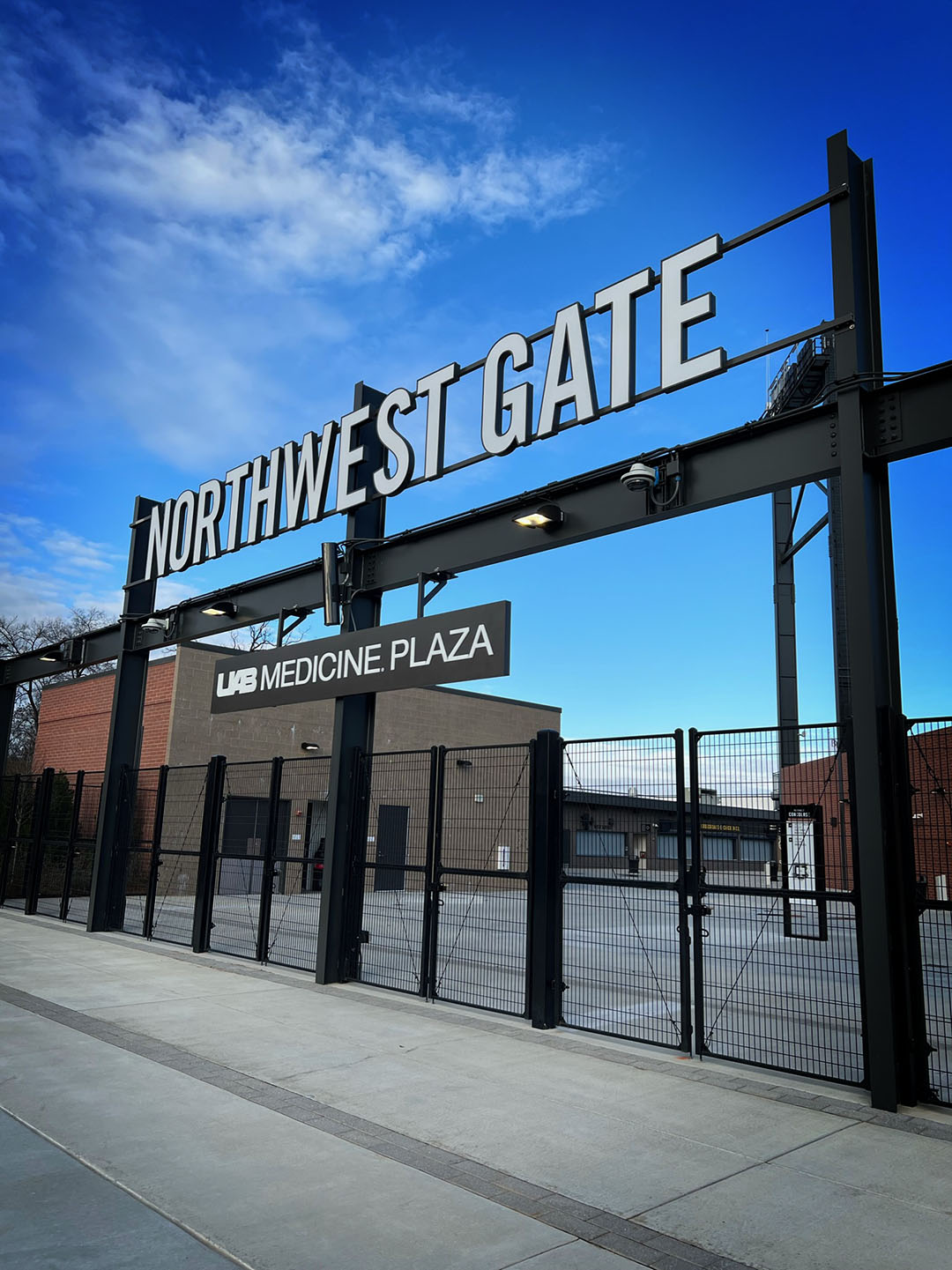 Our team installed this project in an incredible 90 days, with the finished project encompassing a graphics package, interior and exterior signage, and directional signage and section IDs.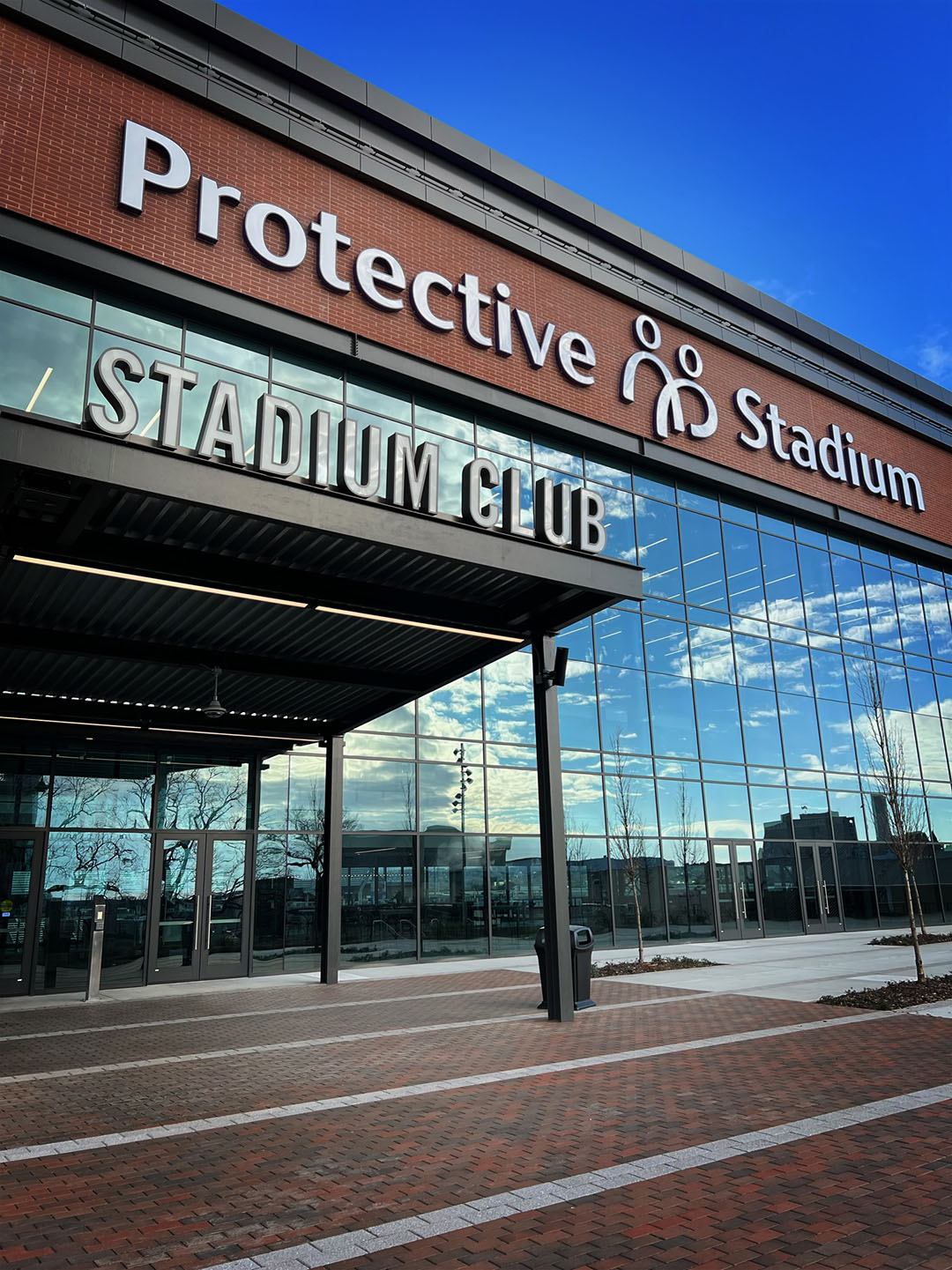 A project of complexities.
The Protective Stadium project offered Fravert the opportunity to work with the BJCC through Brasfield & Gorrie. We helped modify the design to provide more cost effective solutions. It was a collaborative effort with all involved, including the architect Populous.
The next major obstacle was an extremely compressed timeline. This volume of work would normally require 12 months to complete. Fravert was able to meet the deadline while working inside a 6 month window. Another difficult aspect was the sheer size and volume of signage.
One of the many complex signs was a perforated aluminum structure measuring 48′-10″ x 120′-0″ with mesh graphics and illuminated letters including RGBW rope accent lighting. The project was a challenge for the Fravert team but through a lot of hard work it paid off.
A permanent home to the UAB Blazers, TicketSmarter Birmingham Bowl, and Legion FC, fans are warmly welcomed through the gates and confidently on their way to their seats through Fravert-fabricated wayfinding.
Designed, built and installed by Fravert.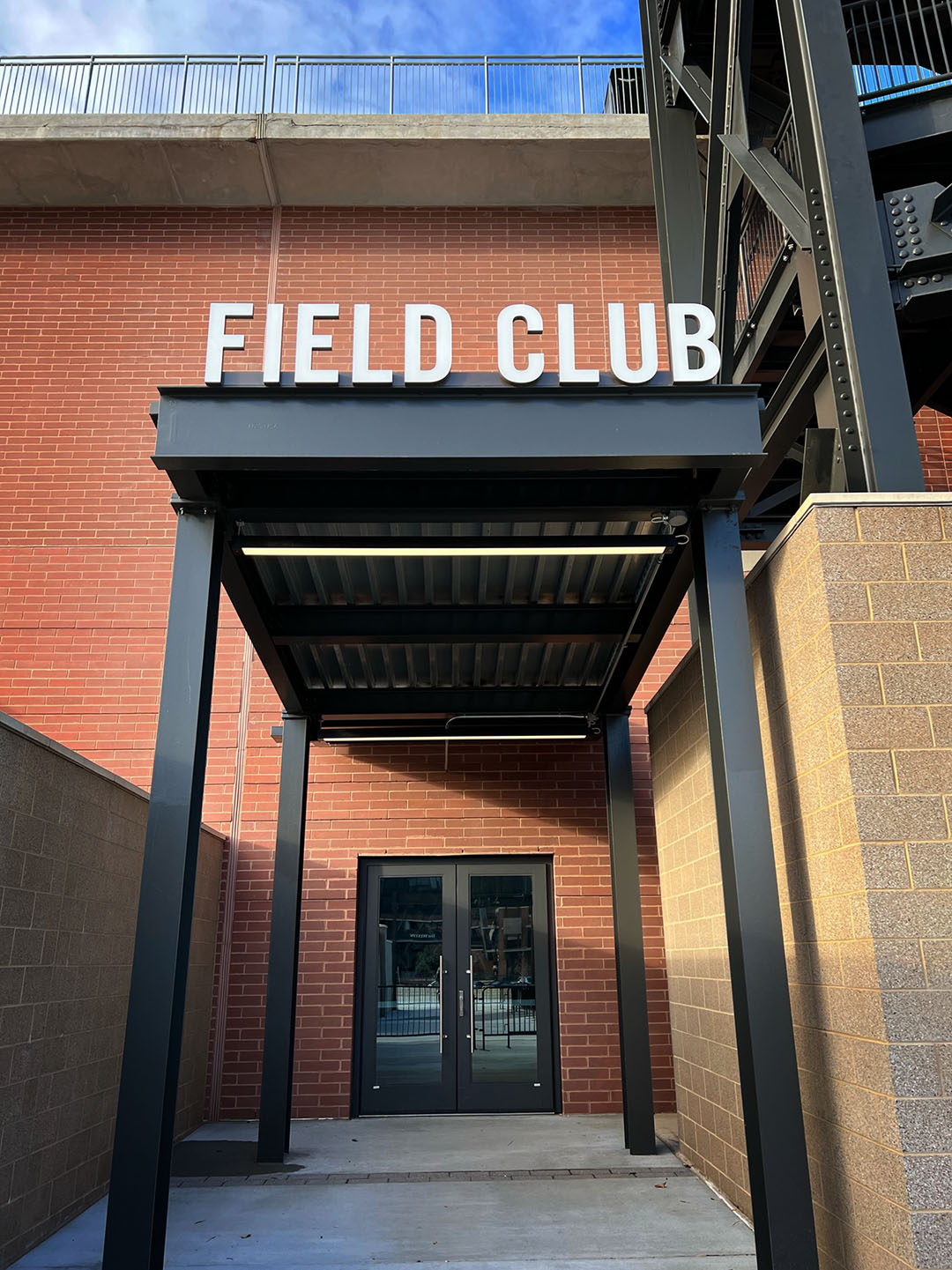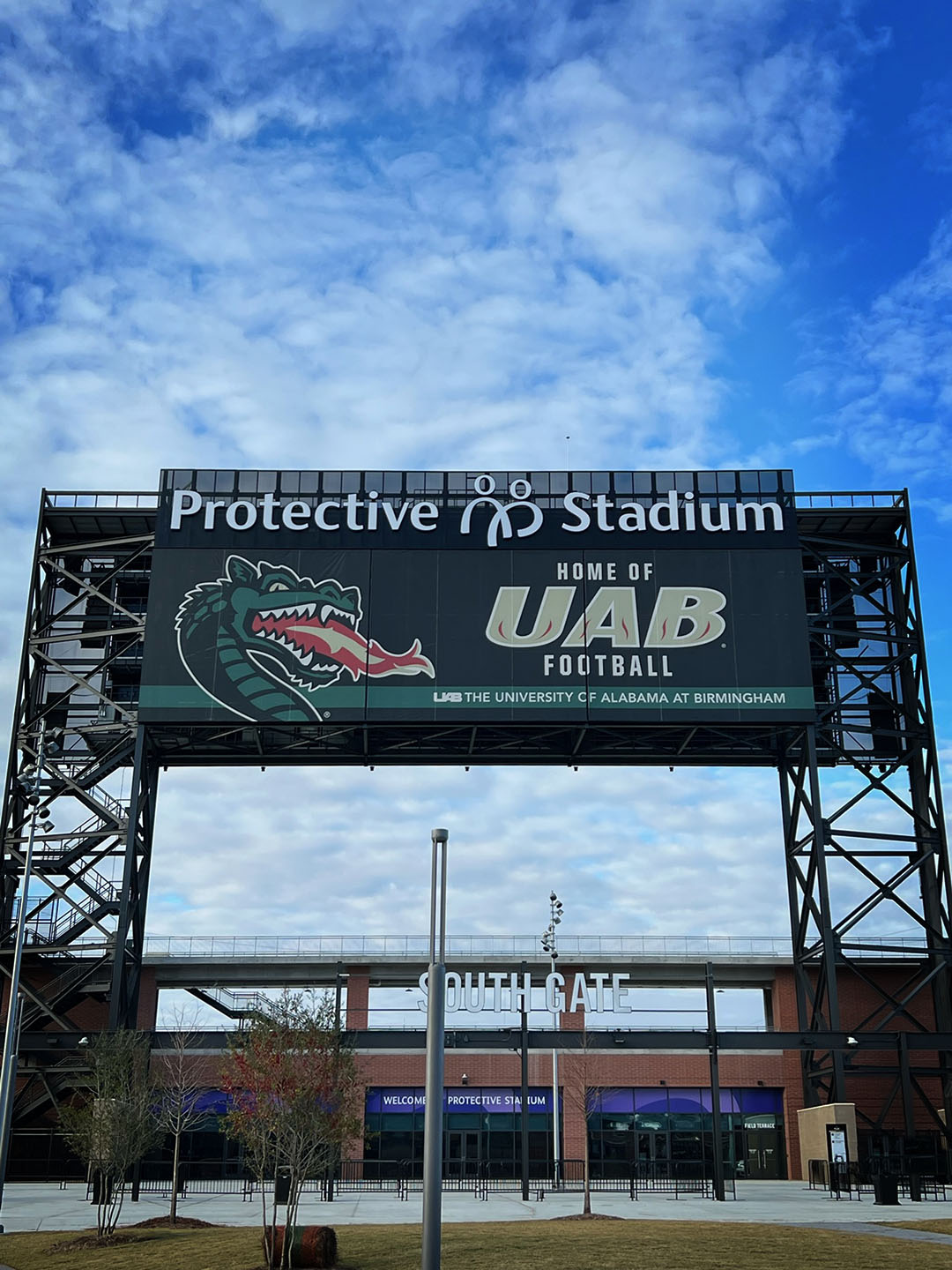 The project was completed on time, looks incredible and has changed the appearance of the Downtown Birmingham skyline forever.