Built in 1927, the historic Alabama Theatre is a movie palace built in Birmingham by Paramount as its flagship theater for the Southeast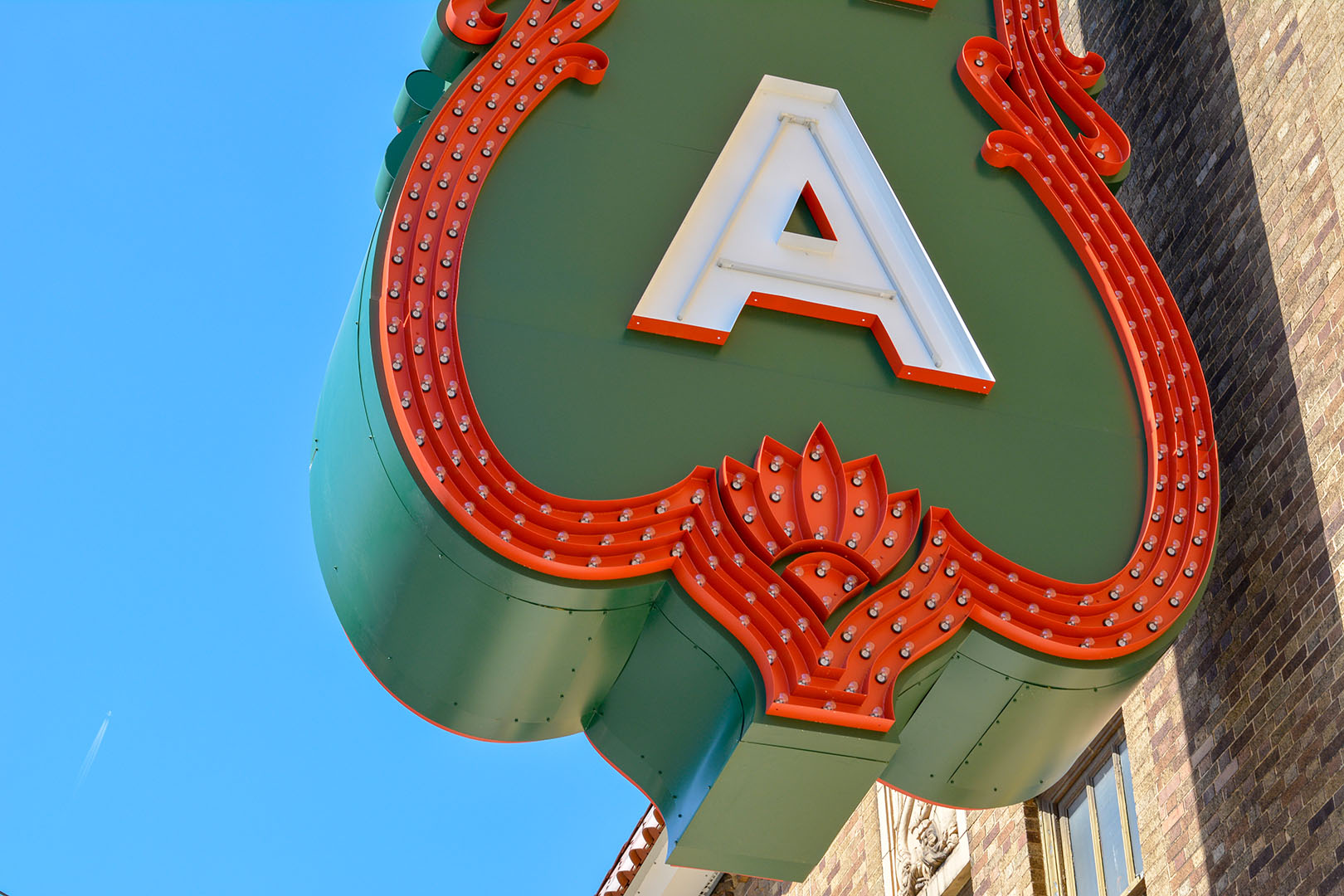 The Theatre originally featured two of its iconic 60-foot tall signs, each facing their respective street front. For decades, the 18th street sign was missing. Renovations of the signs began in 1957 but only one was restored and the other disappeared, likely being scrapped.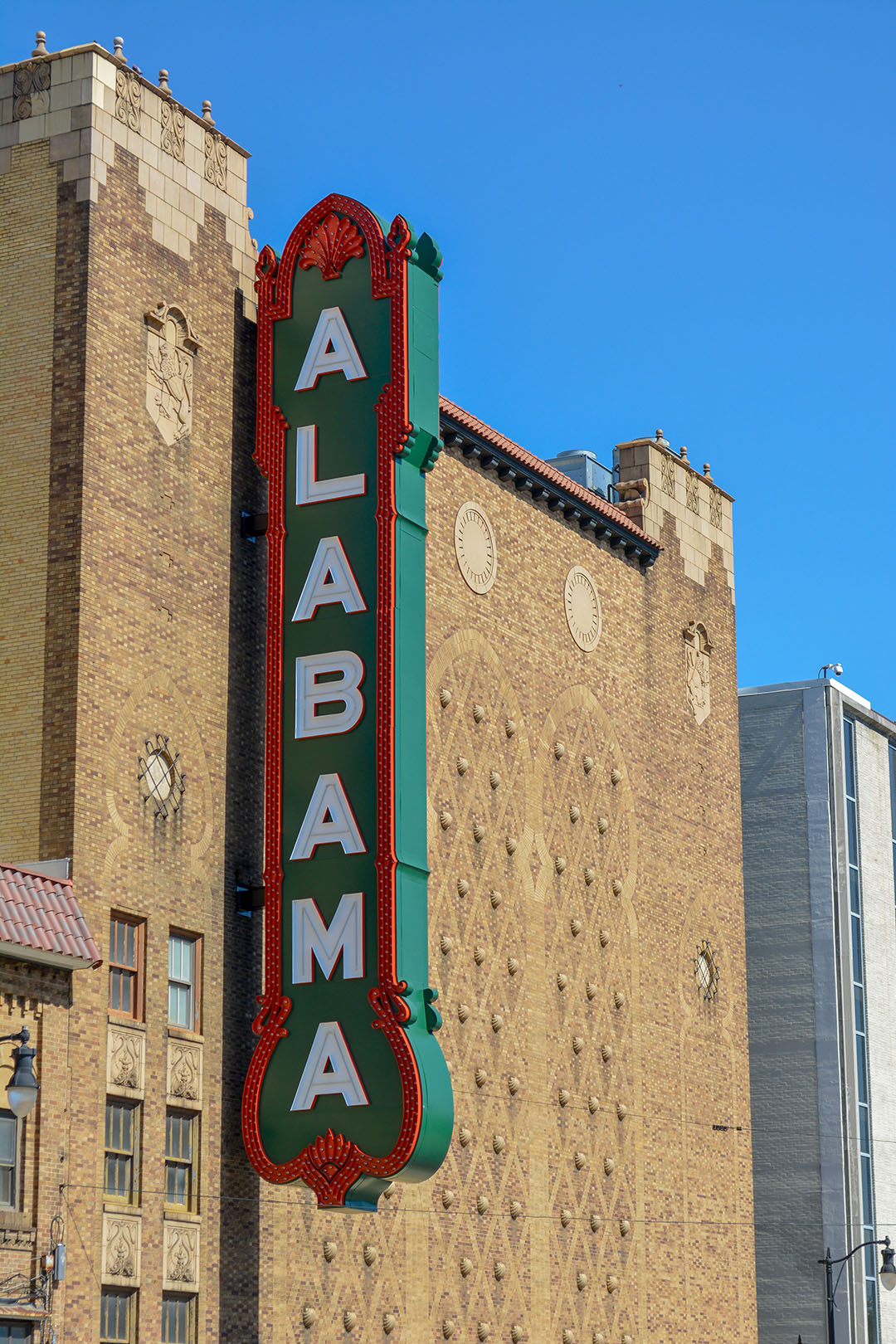 Designed, built and installed by Fravert.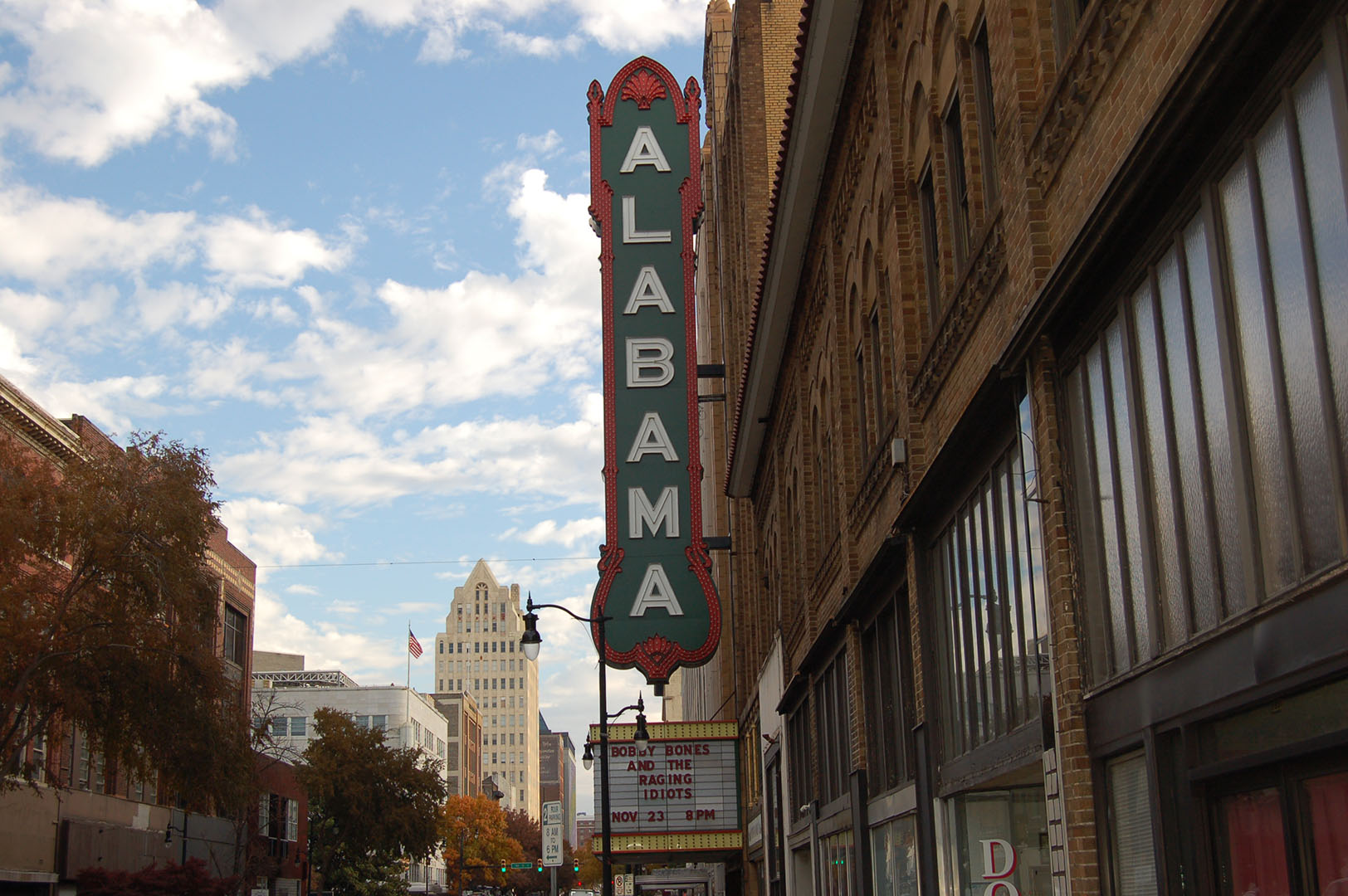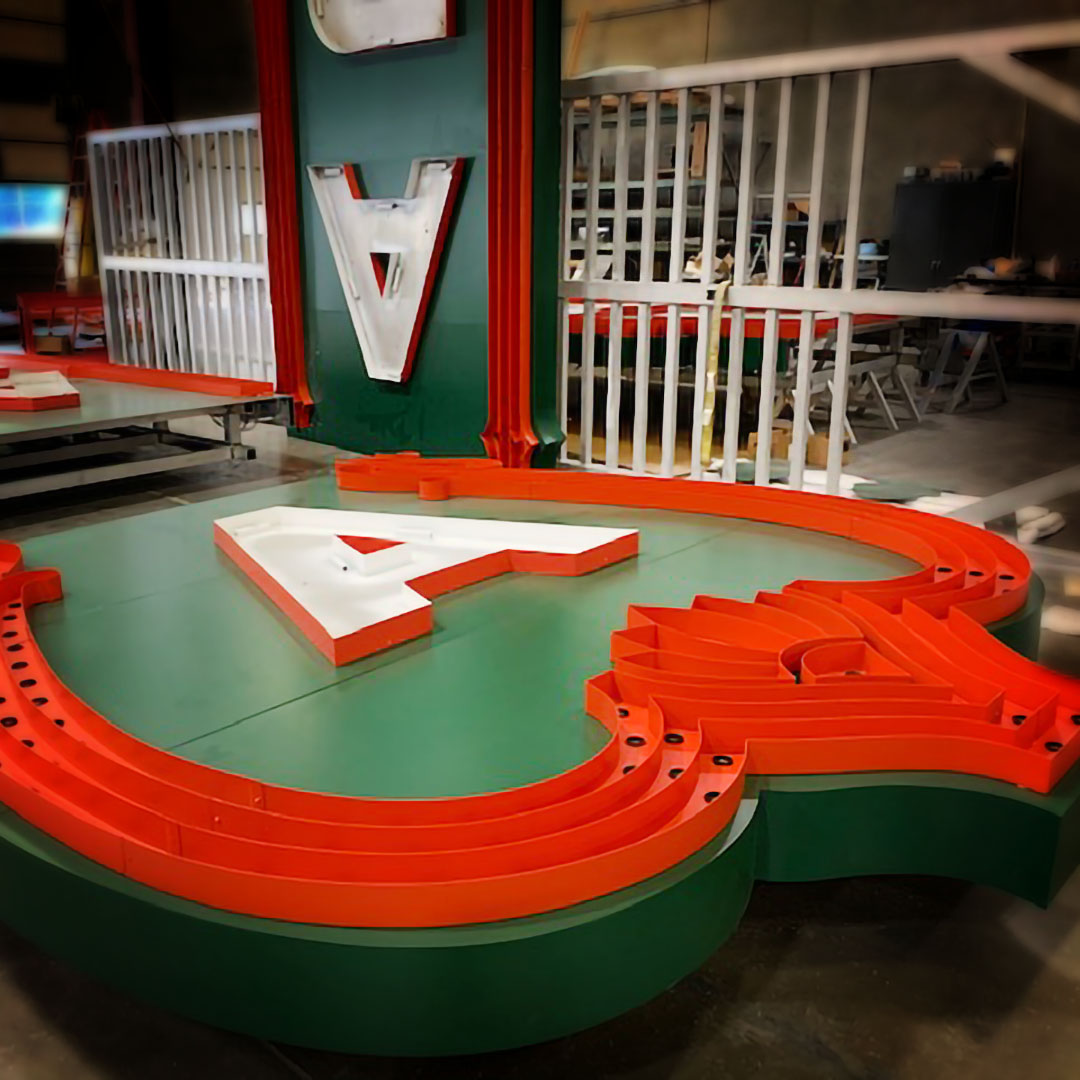 Fravert fabricated a new blade sign that would match the historic original, while incorporating modern remote controlled lighting technology. The new sign was unveiled during Birmingham's New Years Eve celebration.