Easterwood is a luxury apartment complex set on a spectacular site just north of Birmingham, Alabama. Our sign package had to complement the bucolic setting and help the brand come alive.
Architectural Signage
Branded Environments
Custom Fabrication
Design
Wayfinding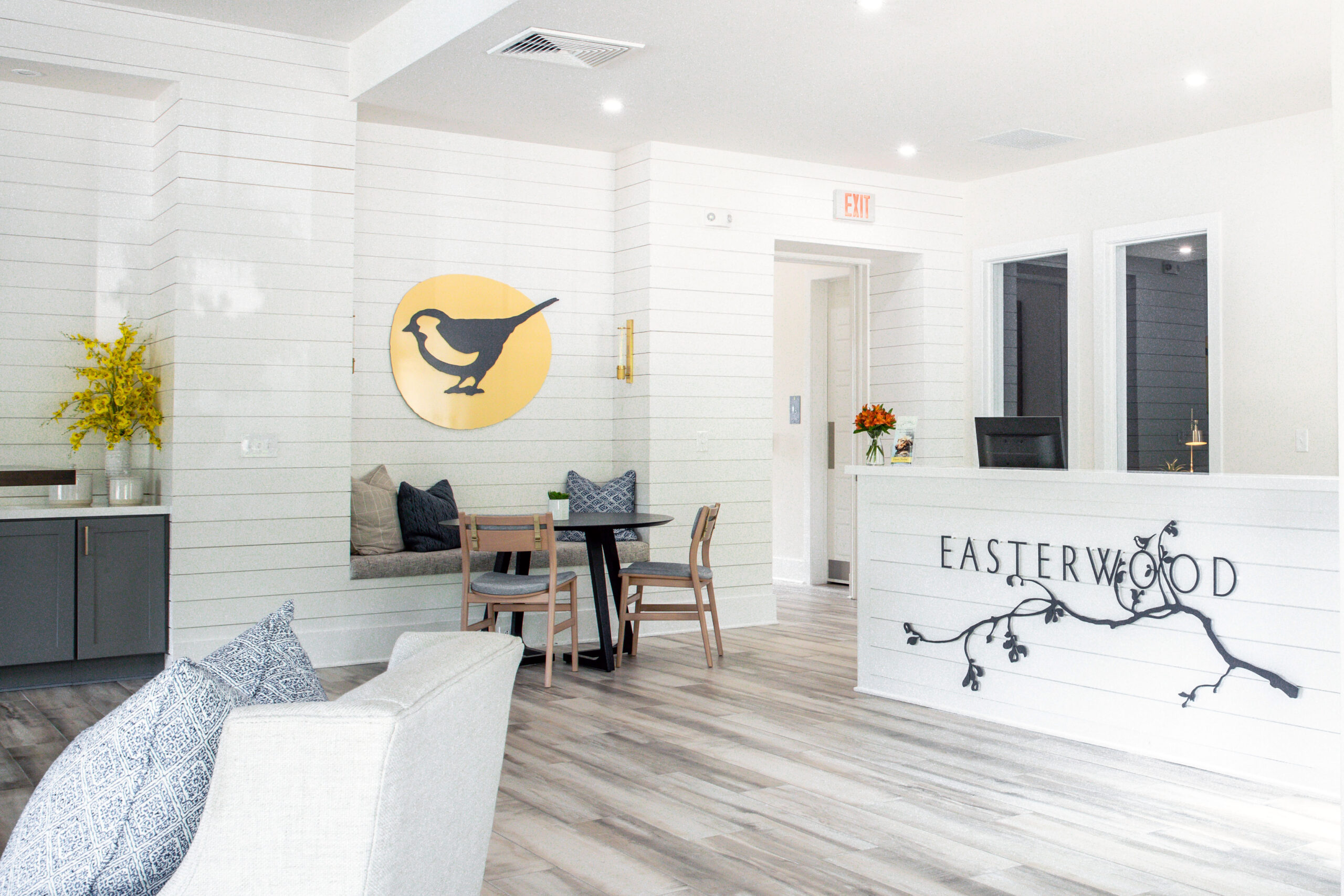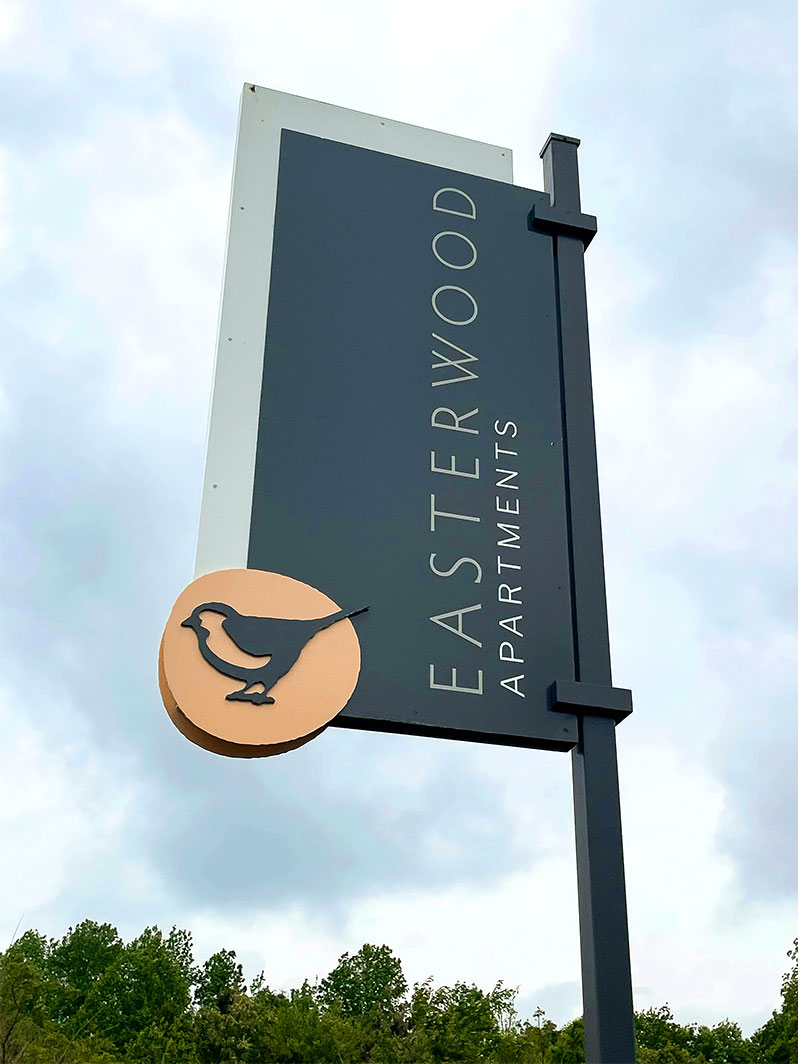 Follow Us
Fravert always has cool work in production and great ideas for signage, wayfinding, and environmental graphics.