Laurel at Dry Creek needed a package that aligned with the more traditional design of the property. Fonts, colors, and shapes with details pulled from topography of the site combine to create a simple and appropriate signage program for outdoor lifestyle focused property.
Architectural Signage
Wayfinding
Experiential Graphics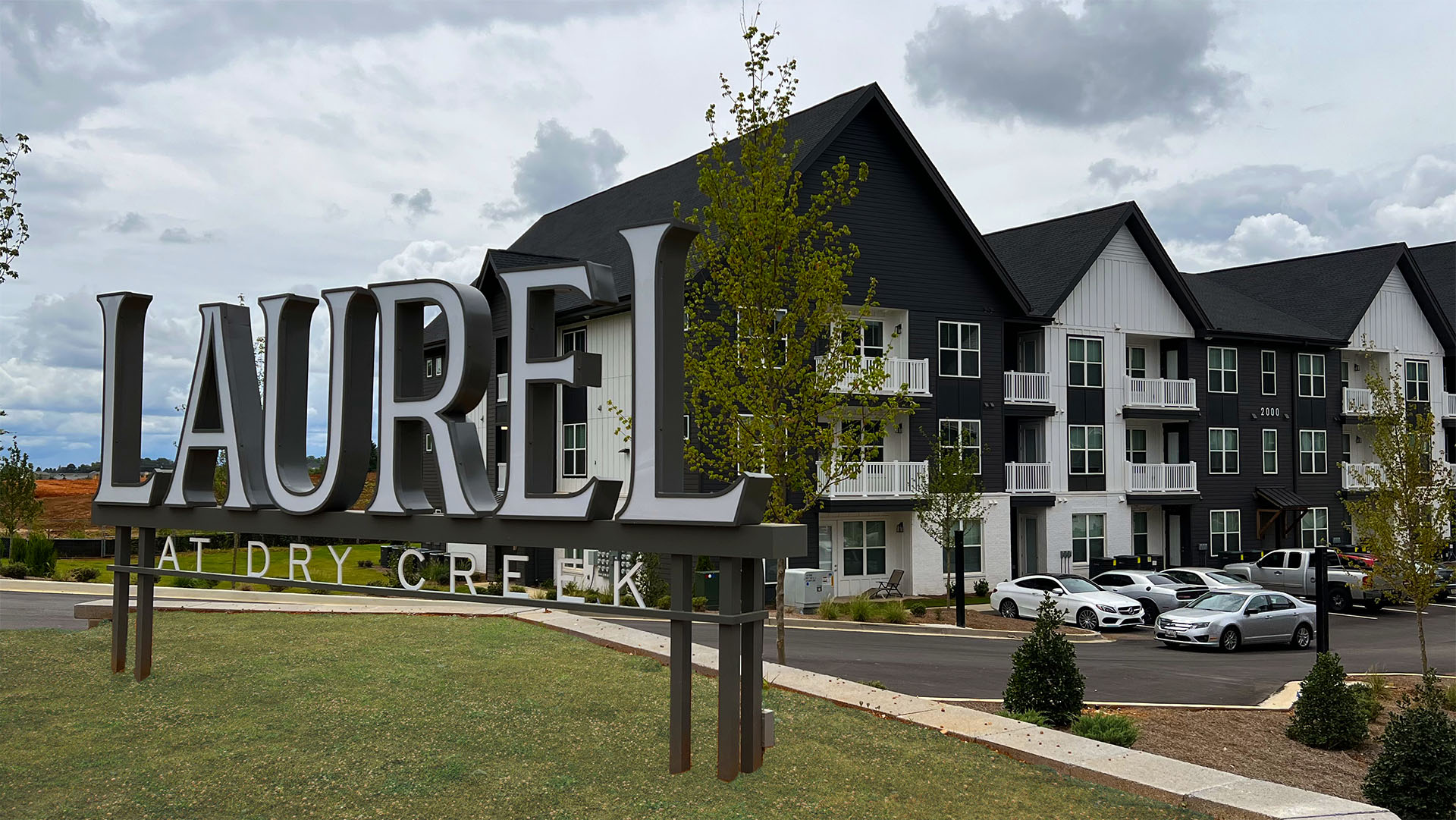 Exterior Building & Site Signage
Identification / brand signage applied to the building
Monument Signage
Public & resident entry signage and information
Code-required and fire-safety signage
Wayfinding
Interior Signage
Branding and theming signage

 

Unit and amenity identification
ADA code-required signage
Fire code signage
Rules & regulation signage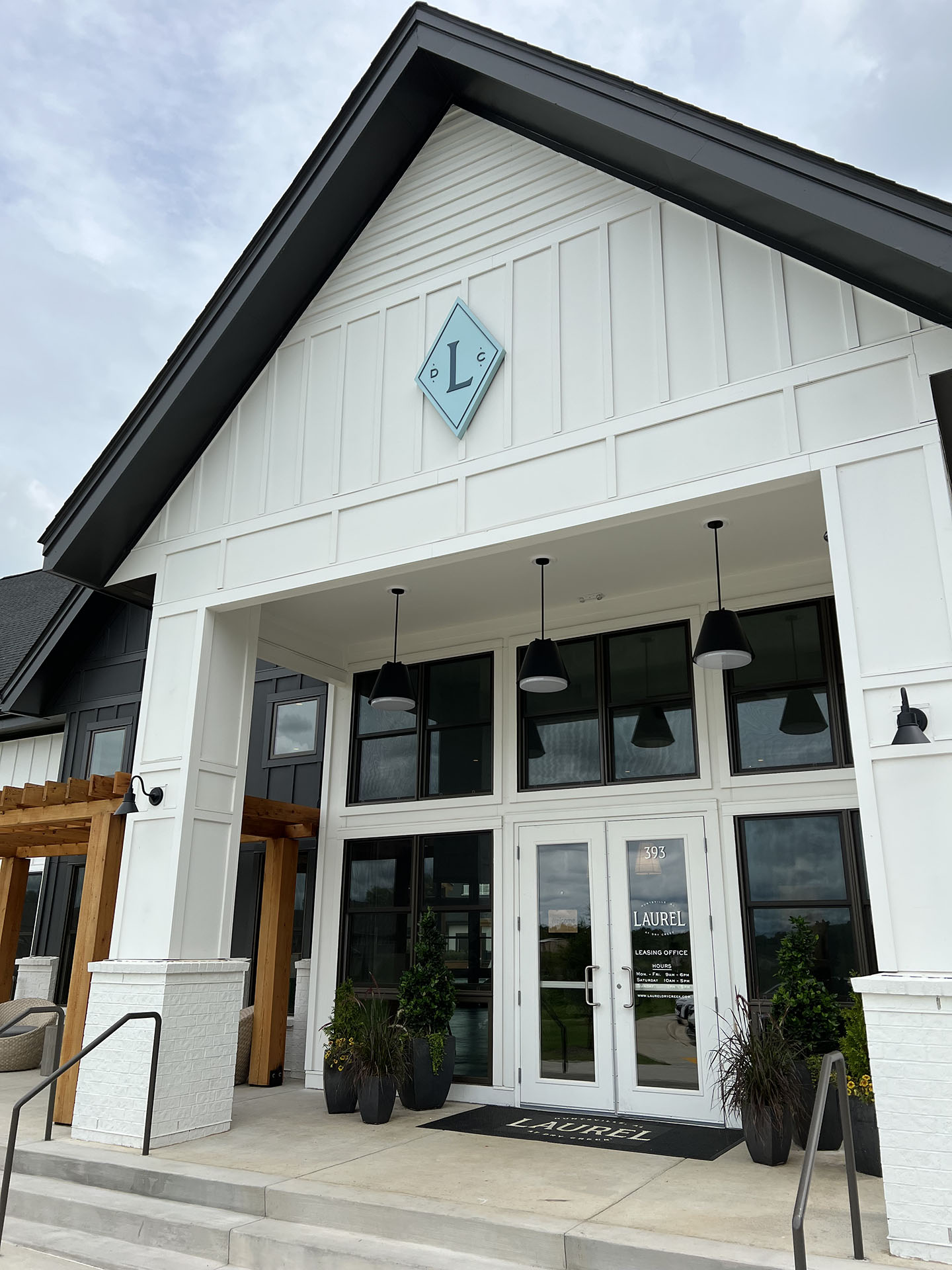 Follow Us
Fravert always has cool work in production and great ideas for signage, wayfinding, and environmental graphics.